The Yachts & The Yachting
The Taj Cinnamon Coast, Cochin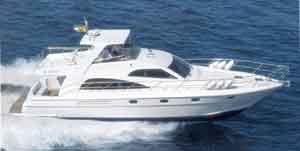 The Taj Cinnamon Coast - Taj Malabar, Cochin

Explore the serene backwaters of Kerala in style aboard the Taj Cinnamon Coast - the luxury yacht at the Taj Malabar. lt has luxurious amenities like 3 air-conditioned bedrooms, a salon with a bar and a complete entertainment system. A helm deck from where you can witness a variety of marine life.

Choose from the various sailing options we offer:

The Taj Cinnamon Coast offers a variety of interesting sailing options:
Back water cruises (Rupee Tariff 2006 - 2007)
Cruise type

lnclusives

Hourly cruises 1Hour / Price :

INR 7500 + taxes

Take a break from the city with a relaxing cruise on the Arabian Sea

§Cochin Skyline - Harbour Views / Naval Base / Cochin Shipyard / Thevera Bridge – the oldest bridge in Kerala, built by the British

§Watch the auction at the Fishing Harbour

§Sail by the Holy Cross Church

§Local fishing boats – Sardine and Mackerel are their prize catch!

§Ship at Anchorage – the arrival of a ship at the mouth of the sea, which anchors and awaits a call from the port of call!

§Trawling boats – bringing back their catch!

§The famous Cochin Sun Set!

Eloor Backwater Cruise
4 Hours / Price : INR 20,000 +taxes

Cruise away to the serenity of backwaters at Eloor. Try a hand at fishing if you wish over a lazy afternoon as you bask on the deck!

Bolghaty Palace

Serene backwaters – laze with a drink from the bar or listen to music as you pass by the little hamlets of civilization – quaint villages alongside the water channels with local boats going about their daily chores and commerce!

Sights of Cochin
4 Hours / Price : INR 20,000 +taxes

Cover the many sights of Cochin like the Cochin Port Trust, Cochin Shipyard, Ernakulam skyline, olden part of Cochin, Mattancherry, Fort Cochin, Chinese Fishing Nets and Gundu Island over a four hour cruise!

A night at Eloor

12 Hours / Price : INR 40,000 +taxes

Sail away into the backwaters for a night with a unique experience of dining on board with your family and friends! Sleep through with the gentle rocking of the placid waters and return after a relaxed breakfast!

Leave post lunch, with a yacht full of goodies!

Sail through the city skyline and then on to the backwaters of Eloor!

Anchorage at Eloor. Ready for a swim in the fresh water?

Spend the evening being pampered by the 'on-board' butler serving you delicacies freshly delivered by a speed boat

Sleep the night away in air-conditioned comfort, lazing through Kerala history or watching an action planned thriller!

Miss the morning sun – and you will never be able to excuse yourself!

Sumptuous breakfast followed by a tour of the backwaters before heading to the Taj Malabar
---
If you are planning your next yachting holiday, please complete the
order form
. You will be promptly contacted and presented with all available options.